We meet on Sunday mornings at 9am + 11am
1st Thursdays are All Church Prayer &
3rd Thursdays are All Church Worship!
Live streaming is available for each of our services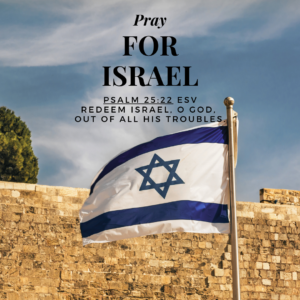 As a church, we support Israel as God has called us to do. So as a church, we have sent support to two organizations in Israel to help relieve the suffering. Below is a link to each if you are feeling called to send additional support as well. Here are two links you can donate to!
Jewish Assistance & Relief fund
https://www.jarisrael.org/english
This organization is devoted for helping Israel's poor. Lilach has established the Israeli Food Bank and was awarded a special commendation from the president of Israel. In the last several days, the entire organization has turned its attention towards the refugees of the war.
Galgal Hozer (the turning wheel)
https://galgal.ussl.co.il/?lang=en
This group is distributing food and essentials to the people of Sderot and surrounding area and to the amazing hundreds of volunteers from "Red David's Shield" (red-cross equivalent) who rushed to the war zones. Shlomi will keep on providing help to those in need affected by the war.
ARE YOU INTERESTED IN GETTING CONNECTED?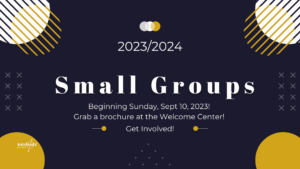 Our Small Groups are a way for church goers to connect with each other, outside of the Sunday service. It can be difficult to connect with, and get to know people on a Sunday morning. That is why we encourage everyone to get involved in a Small Group. We have many Small Groups at Westside, and you are sure to find one that fits you. In a Small Group you will build deep friendships and learn to do life together with other believers.
Each of our small groups meet on different days, times, and focus on different aspects of the Bible. There is a place for you, and your family! Join a small group today!