ARE YOU INTERESTED IN GETTING CONNECTED?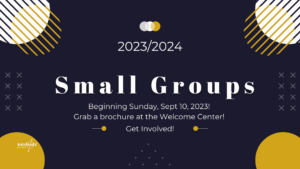 Our Small Groups are a way for church goers to connect with each other, outside of the Sunday service. It can be difficult to connect with, and get to know people on a Sunday morning. That is why we encourage everyone to get involved in a Small Group. We have many Small Groups at Westside, and you are sure to find one that fits you. In a Small Group you will build deep friendships and learn to do life together with other believers.
Each of our small groups meet on different days, times, and focus on different aspects of the Bible. There is a place for you, and your family! Join a small group today!